Zenith University College 4th congregation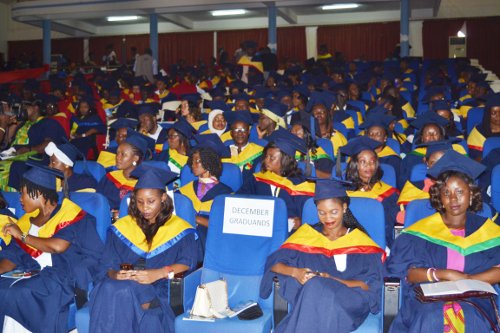 It is announced for the information of students, parents, guardians and the general public that Zenith University College will hold the 2nd session of its 4th Congregation for the award of
degrees,
as scheduled below:
Date : Saturday 12th December, 2015
Venue : Zenith University College Auditorium, behind the Trade Fair Centre, La, Accra
Time : 9.00 am
Candidates who successfully completed their programmes of study on or before June 2015 will be presented to the Vice-Chancellor, University of Cape Coast for the award of their Bachelor of Business Administration (BBA) degrees.
The Pass List of Candidates has been posted on College Notice Boards and Website
The Graduation Fee payable by each Graduand is GH¢250.00
Graduands who wish to be presented should pay the graduation fee and register at the Finance Office by Monday 7th December 2015. Each Graduand may come along with two invited guests to the Congregation.
Certificates will be issued on the graduation day or later subject to full payment of the Graduation Fee.
Registrar November 5, 2015